Look! I finally got a camera!
This is the yarn for a Charlie Brown sweater. 97 cents a skein only at Lewiscraft in Ontario and it's a really soft sport weight acrylic.
Then, a little bit of my pink sweater. It doesn't look like much of anything at the moment so I thought I'd just show a corner of it.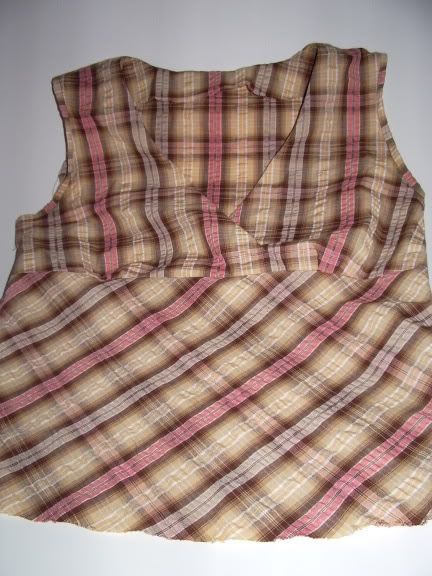 And for good measure, a shirt I sewed to wear to work yesterday. The fabric was 2.50$ since it was a piece from the window display. It's cute but I think I'll give it to Jody. It's a bit small in the bust for me. Also, in real life the colours are better. More golden.
These photos are real bad. I'll try harder next time.